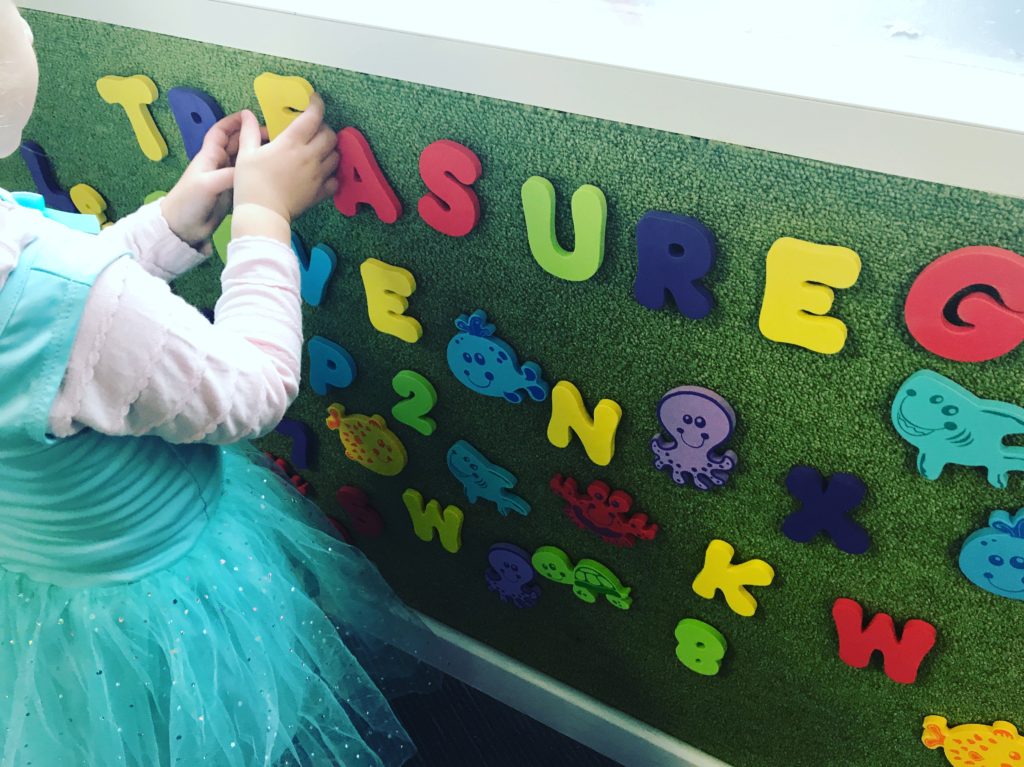 Woking has a new play centre and today I was able to experience all that Treasure Cove has to offer. You'll find Treasure Cove where the almighty Blockbusters used to be and wow has it changed.
What to expect
This children's centre is jammed packed with goodies to keep your littles ones entertained, and it's surprisingly spacious. There are several themed areas for kids to enjoy, these include a dressing up area; a large ball pit pirate ship; a construction area; a place for toy babies and buggies, a music zone and lots more. To be put simply – everything young children love playing with.
Practical stuff – coffee shop and parking
There's no on site parking but there are places to park not too far away, or you can park right in town and walk 5/10 minutes to the Treasure Cove. When you enter, you're asked to leave your shoes and (if you have one with you) buggy just outside the main soft play area – the only thing is once it got busy, this small area (when compared to the rest of Treasure Cove) got a little messy.
The coffee shop was lovely and the cakes looked delicious, I didn't spot any healthy snacks for the kids though and during busy times it could be a little tricky to bag yourself a seat in the main sit down area.
Overall thoughts…
We had a great time at Treasure Cove and I would definitely visit again. My only criticism would be the buggy park/shoe area and sitting area for grown ups was on the small side and could be a bit problematic during busy times – but isn't that the case with all kiddy play venues! The toys and different areas for the children are brilliant and my daughter loved exploring it all. The staff were friendly and it's lovely to see some life in a building that has been empty for so long!
**UPDATE** Since writing this review, you'll see that the lovely folks at Treasure Cove have replied and it sounds like all the small things that maybe didn't go as smoothly on my first visit, are being addressed. See the comments for more details and thanks again Treasure Cove for the reply – all the updates sounds great.