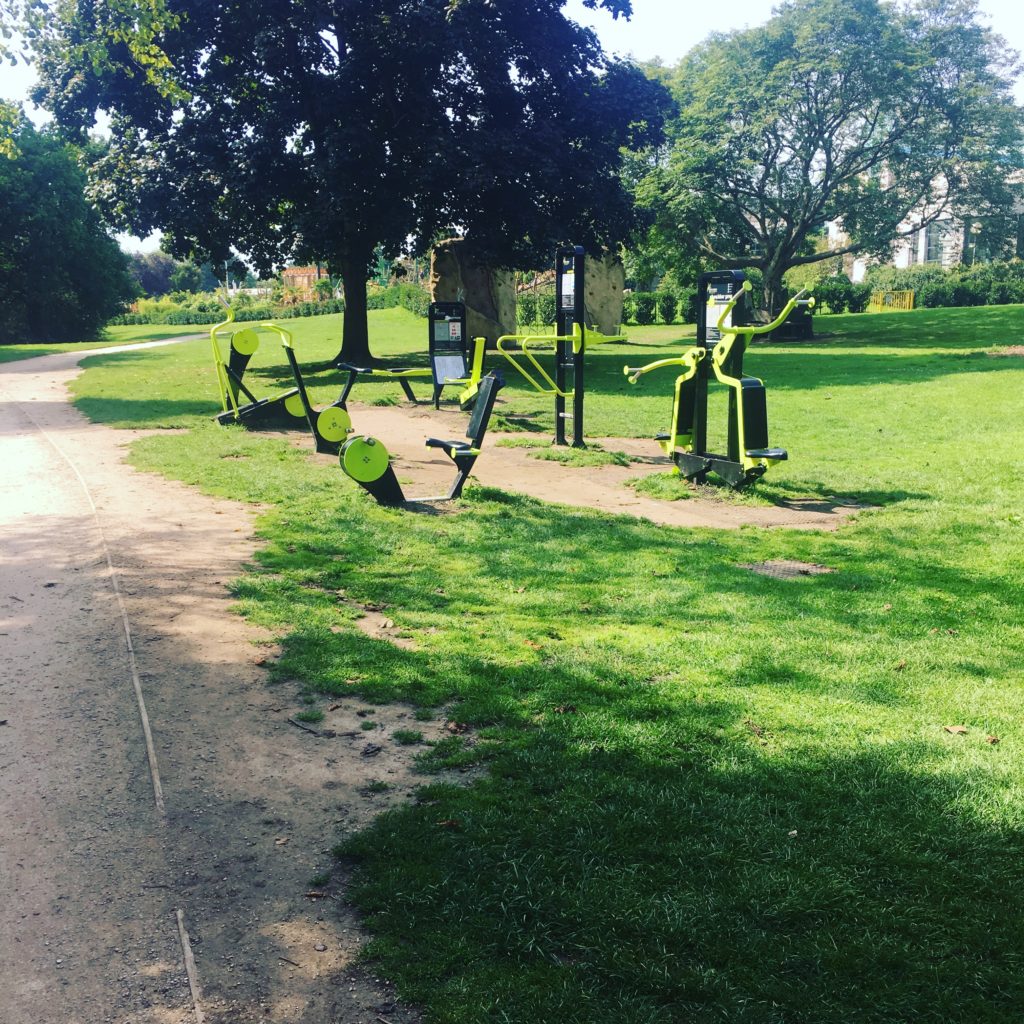 Hello September! How did you get here so fast? Although I'm clearly not at school and my little one is too young to be affected by term times, I still view September as a great month to embark on new challenges or to finally conquer ones set earlier in the year – and for me, that means focusing on the 10k fun run I have coming up in just a week's time!
With the big run just around the corner, I feel the need to create a little checklist for myself so that I'm full prepared for the event. So, here are a few things I've realised during training that are pretty essential for me to have a successful run, alongside some goals I'd like to achieve this month.
1. New music
On days when I've been flagging in energy my playlist has kept me going. I love Spotify (or anything similar) for creating a playlist and the suggested songs that are often thrown up based on what I've listened too previously are usually pretty good. So, this month I must create my final event day playlist! Any recommendations?
2. Food for fuel
More than ever before, I've really noticed that eating properly before a run can make a huge difference to how well I jog. I've mainly been running in the morning, after porridge and banana or a protein shake with lots of fruit and veg in – plus, giving myself a hour or so after eating before heading out. It's also helped to eat protein and carbs fairly soon after a run, so that I don't feel completely fatigued. Eggs, rye bread, chicken and some veggies has been a good post-run lunch for me. On days when my inner piggy has dictated the menu (chocolate), I've not only felt rubbish in myself but I've not run as well either. So, this month I'd like to (again) focus on food as fuel and to enjoy treats here and there – not to finish the day having eaten just sugar!
3. Posture perfect
Running with a buggy is super easy and fun to do, however I've learnt through training that is worth spending a bit of time to look at your posture. Since I've upped how often I run with my buggy, I noticed my shoulders aching a little more than usual. I was recommended this video to watch and it's got some great tips, so here is a little link to it. www.runningbuggies.com.
4. Run 10k with my running buggy
The above goals aside, my ultimate achievement for the month will be to run 10k. I've been training with my Phil&Teds Sport running buggy all summer and I absolutely love it. Before having a baby, I had no idea that running buggies existed, and thank goodness they do. Without mine, I wouldn't be able to run as nearly as much, due to childcare not being that easy of an option for me. My daughter genuinely loves going in the buggy too and she gets so excited when I say lets go for a run. The sense of freedom I get from it all is simply amazing, plus its helped me regain my fitness and confidence (for several reasons, I really thought I wouldn't be able to run again again having my little one).
So, here's to September goals!
Side notes – I was asked recently If I recommend the Phil&Teds Sport buggy and I definitely would. It's really lightweight, easy to fold down if you want to take it in the car to explore new routes, has a quick and reliable brake system (which you can use in two ways) and great wheels that make it easy to go between pavements and off-road terrains.
Photo is a little pic from a recent buggy run, I spotted one of those outdoor gyms!