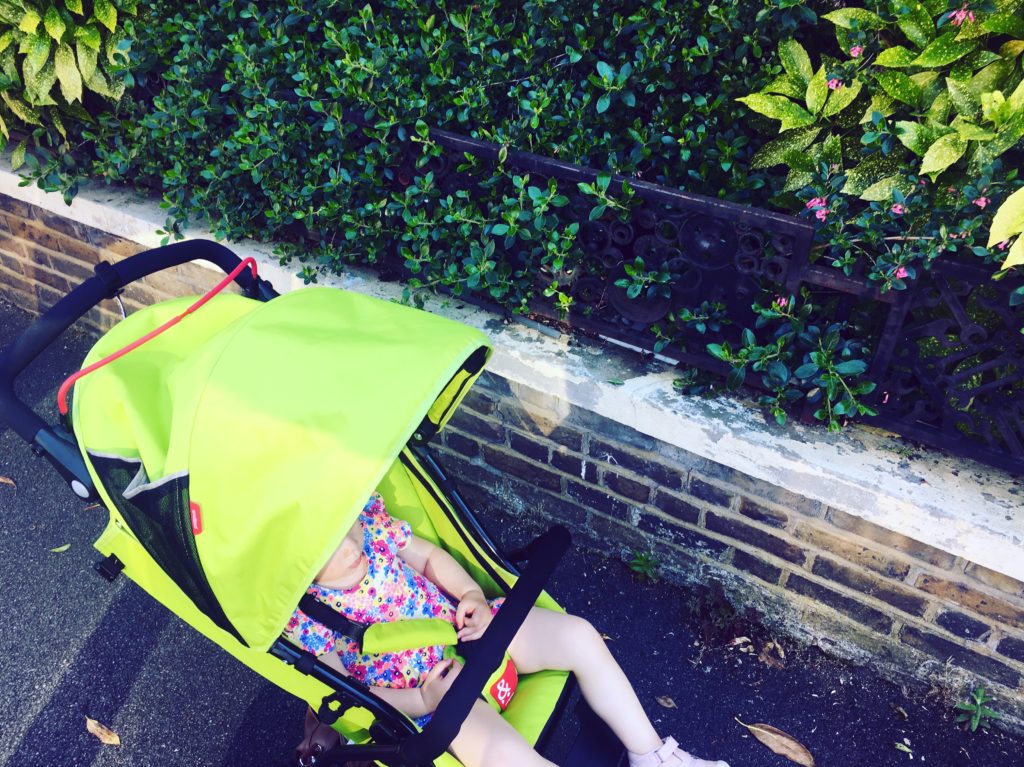 In this post I'd like to pay homage to walking – yes, that free and simple thing you do to get from A to B. It's the first form of exercise I did after having a baby and it definitely helped me build my fitness, lose weight and feel better (especially when I had no idea what I was doing as a new mum).
Plus, there are a lot of other benefits for you and baby…
Walking and weight loss
Like lots of women I really struggled to walk towards the end of my pregnancy. Walking was uncomfortable, awkward and terribly slow. Once my little one arrived I thought things would go back to normal fairly quickly but that wasn't quite the case.
I had my recommended six week check up with a doctor and was given a thumbs up to start being more active. I thought I'd give running a go (as I used to jog pre-pregancy), but that really wasn't a good idea. It hurt a lot and definitely didn't resemble any kind of running style I've ever seen before! I had to start from the beginning – step by step – and that's when I really became obsessed with my Fitbit. Walking was my main form of exercise and even now when my weight goes up a little or stays as the same, it's often when I haven't walked as much.
Is 10,000 steps achievable?
The recommended number of steps to walk each day is 10,000, which may sound like a crazy amount, especially if you desk bound with work and so on. That said, I'm often surprise at how many i'll complete just getting ready to go out and about, or if Ii've given the house a clean the house. If you couple that with a 'scheduled' walk, it doesn't take too long to reach that 10,000 step goal.
Walking with a baby
When my daughter was small, walking with the buggy was also a good way to encourage a nap if needed and she slept really well during our walks. She's now 2-years-old and likes to walk (run) just as much as me. Nowadays we'll take the buggy with us as she still gets tired after a few sprints, but it's a great excuse to get out, feel as though I'm exercising and I'm sure it helps her sleep through the night. (Which has taken us a long time to achieve!).
Plus…
Walking often can dramatically decrease how at risk you are from type 2 diabetes, a stroke and even certain types of cancers. So it really is pretty amazing. For a full list of the benefits take a peak at the NHS website.
Can you walk your way to weight loss?
Yes! I strongly believe you can and walking is definitely an underrated form of exercise. With that in mind, let's go for a walk!