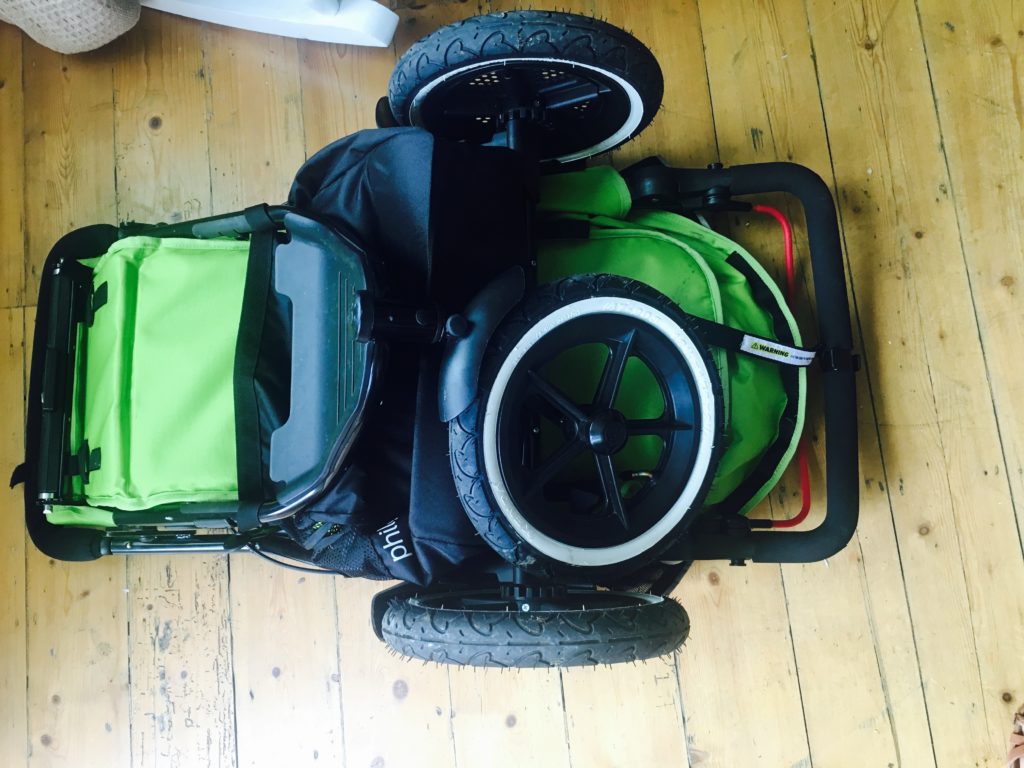 Training with the Phil & Teds Sport buggy has been going really well. I'm enjoying running for further and I'm so pleased that the little one has been relaxed and happy on our longer runs too. As I'm feeling more confident, I've decided to explore some new running routes and we've been driving to different locations for our training!
Travelling by car with the Sport buggy
I've been a little nervous that such a robust buggy (although it's light) would be tricky to fold up and travel with, and my master plan would fall apart as soon as it came to putting it in the car boot!
The Sport buggy however is thankfully so simple to fold down. It only takes one manoeuvre to collapse and it goes surprisingly pretty flat. It's also quick and easy to open again. Plus, you can detach the front wheel, which makes the buggy go even smaller.
Little explorers
Trying out new running routes has been pretty exciting and I've actually felt very proud that we managed to get our buggy in the car with ease, have fun playing in a new area and complete a decent run all in one morning! #winning!