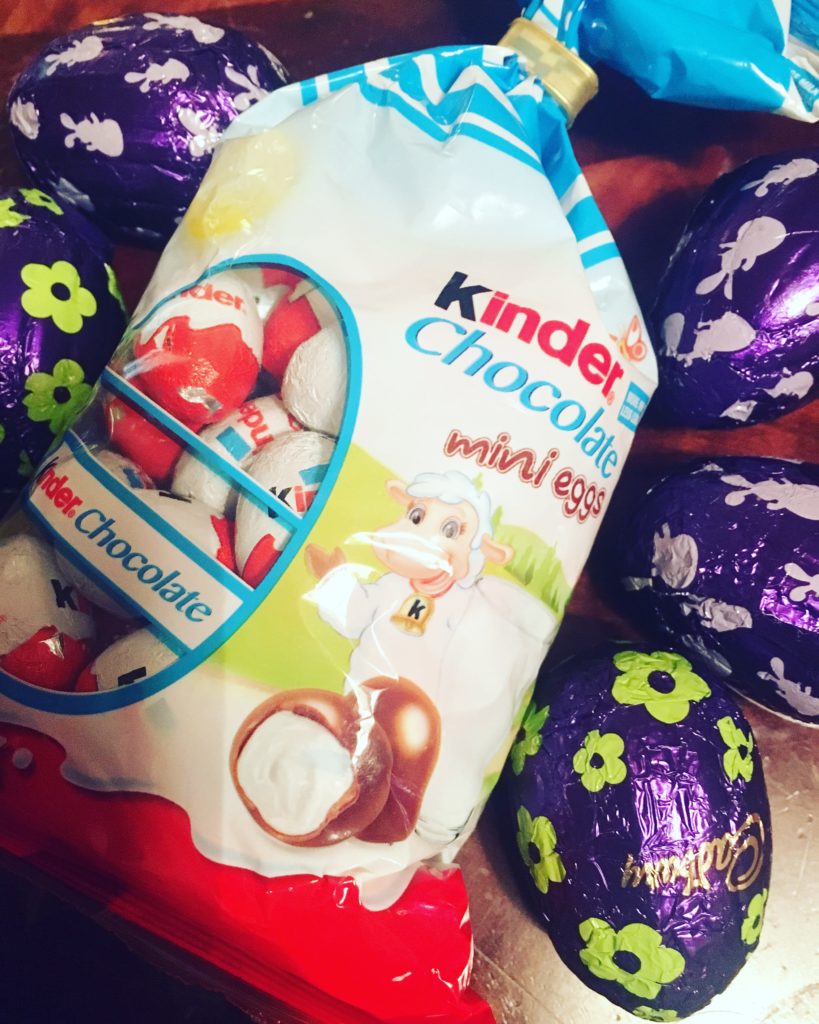 Hello! It's been a little while since I posted about my weight loss journey and I have a lot to fess up to…
1. I've been high and out of control on post-baby weight loss
At the end of March I reached my first major weight loss goal – my pre-baby weight. This meant I had finally lost the full 5st I had put on during pregnancy; and what's more I had lost way more than I had anticipated in that same weigh-in – that meant I was actually under my goal. I was so delighted.
2. I bought a ton of new clothes in a smaller size
A while back I realised that I often celebrate occasions with food, so this time I made a small promise to myself to pick up some new clothes when I got to goal, instead of a piggy feast. Shopping for a smaller size was liberating (and expensive), but in the same week that I made it to goal, I was due to go out for my husband's birthday. So I used that as an excuse to buy an outfit for the occasion.
3. I was probably at goal for a day
Only thing is, we managed to stretch out my husband's birthDAY for a good week or so, with lots of booze and takeaways. And then it was my daughter's second birthday, and although she's not on the booze yet, we continued to drink and eat very, very merrily. Then it was Easter and well, because I was 'at goal' and now apparently invincible to weight gain, I might have got a little carried away (aka. definitely did get carried away) with Easter eggs, hot cross buns and anything edible with a bunny picture on it. I was so full of chocolate come Easter Sunday, that I had to go to bed early accompanied by a stomach ache and headache!
4. I missed my Weight Watchers meetings
While all of this was going on, I had to miss two of my Weight Watchers meetings – which is never, ever a good thing for me. The weekly meet up and weigh-in really does help me to stay on track and it gives me a much needed boost to keep going.
5. I've been making a ton of excuses for my piggy eating ways
I basically got to goal and fell off track hard, gorging on all the foods I know I should have just a little of. To start with it was fun, but I soon felt very sick and out of control – oh, and very spotty!
6. I really am a chocoholic
I had a feeling this may again after a month or so at being at goal, but I genuinely didn't think I would be capable of such indulgent ways the minute I got to goal! It's made me realised that I might have a little more work to do when it comes to my relationship with food!
7. I'm back on track
Thankfully I was able to my Weight Watchers meeting this week and I'm back to tracking what I eat, planning my meals in advance and moving more. Plus, I have a new, working Fibit after my previous one literally fell apart on me just days after getting to goal. I'm setting myself another challenge to stay at goal for at least 3 months (once I get back to goal that is). The ideal would of course be at my goal weight for the rest of my life, but the what would I blog about? Only joking, but this feels like a manageable, baby step goal to set myself as part of my maintenance journey. I'm currently 2lbs away from that pre-baby weight figure.
Until next time…